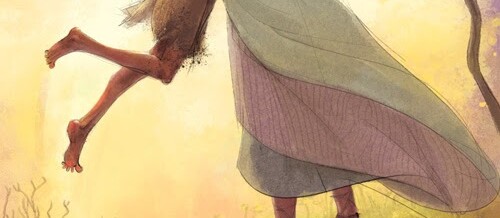 Two Dutch people spring to mind whenever I hear the parable of the Prodigal Son – painter Rembrandt and priest Henri Nouwen.
In 1986, Fr. Henri Nouwen spent several hours gazing at Rembrandt's painting The Return of the Prodigal Son at the Hermitage in St. Petersburg, Russia. One of Rembrandt's last paintings, it was painted, Nouwen says, "after a life of suffering." First captivated by the painting when he spotted a replica of it on a poster in the L'Arche Community of Trosly, France in the early 1980's, it was a few years before Nouwen encountered the original. From that encounter he wrote The Return of the Prodigal Son in 1992. If you haven't already, take the time to read it.
My husband and I were privileged to see the original painting during a trip to St. Petersburg in 2017. It is an imposing painting, but unlike Nouwen, we were hustled through as part of a group of tourists, with little time to appreciate its magnificence or reflect on the story it tells. What did strike me, however, even having seen prints of the painting so often, was that Rembrandt does not actually paint the story the way Luke tells it. Luke's is a story of action – the son leaving his father, spending his inheritance, returning when his money is gone; the father running to the son when he spots him in the distance; the anger of the elder son when he discovers what and who his father is celebrating. Rembrandt, in this interpretation, creates a story of stillness and loving forgiveness of a father toward a 'prodigal'; and an older son who choses to remove himself from this love and mercy. Nouwen, in his book, gives great insight into both the parable and the painting. He calls us, as many homilists have also, to place ourselves inside each of the three main characters.
Luke tells the story in the 1st century, Rembrandt paints it in the 17th century, Nouwen writes about it in the 20th century and we, in the 21st century, are still pondering the message it contains. Placed where it is, clearly this is a story of God's abundant mercy – almost unrealistic in its abundance. We hear of a shepherd leaving 99 sheep to search for one; a woman wasting precious oil and energy to search for one lost coin and then this story of the father who offers unconditional welcome to his 'lost' son. Pope Francis has said that this parable presents mercy "as a force that overcomes everything." (MV9)
In all stories there are at least three points to consider: your understanding or truth, my understanding or truth and THE truth. Often, we need to hear new truths. How are we understanding the truth of this story today? What does God ask me to do when I am confronted with a need for mercy? Are we open to receiving it? to extending it? Our questions, as they often are, may be more important than answers we do not yet have.
Ellen Bennett
Office of Faith Development
Archdiocese of Moncton