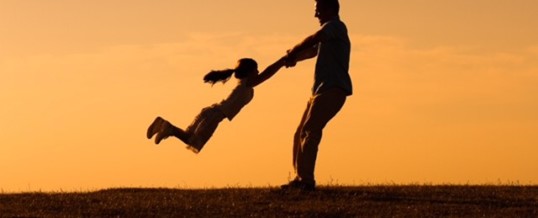 'I will not leave you orphaned….' The early Church must have relied heavily on this promise of Jesus because it moved forward even under the most trying of circumstances. In the reading from Acts we hear how Philip, the deacon, not the apostle, went down to the city of Samaria and proclaimed Christ to them. The impetus for this action of Philip was the persecution that followed the death of Stephen. On that day a great persecution arose against the church in Jerusalem; and they were all scattered throughout the region of Judea and Samaria, except the apostles. Philip is one of those who went into Samaria, and he goes with a purpose; he proclaimed the Christ to them. He fled one city to go to another to do the very same thing that had gotten him and others into trouble in the first place. Obviously, Philip and the others took Jesus' promise seriously, and they were not disappointed. Because of Philip's preaching and witness, evil spirits came out of many who were possessed; and many others who were paralyzed or lame were cured. So there was great joy in that city. Quite obviously, Jesus had not abandoned his followers, did not leave those who believe in him on their own. Even in the darkest of times, as in the days of persecution, so now with the covid-19 pandemic, and in our own individual circumstances, Jesus and the Father are still there, always faithful, always wanting to help, always just waiting for us to turn to them. Just as the Father was invisibly present to Jesus in his darkest hour, so they are present to us in our times of darkness and difficulties. This is why Jesus became human, after all, to lead us to the Father so that like the Samaritans, we might people of great joy.
Who does not want to be a person of great joy? No one; we spend our lives seeking joy and fulfillment and Jesus tells us that we will find this in a relationship with the Father through him, Jesus. This is what our gospel reading is all about. And the reading is a kind of sandwich, to use a crass metaphor. We notice that it opens and closes with the same basic message, the top and the bottom of the sandwich. At the beginning, if you love me, you will keep my commandments. At the close, the one who has my commandments and keeps them is the one who loves me; and the one who loves me will be loved by my Father…. A little later in John's gospel Jesus will say, this is my commandment, that you love one another as I have loved you. How did Jesus love? A reflection in this week's Word Among Us said that Jesus' love for us is characterized by three qualities: it is unconditional, it is merciful and it is sacrificial.
So if we are to love as Jesus loved, our love, our lives, must exhibit these same three qualities. Unconditional means that we love God and others not because there is something to be gained, or for as long as it is beneficial to us; no, desiring the good of the other allows for no conditions, no selfish motives. Also, our love must be merciful as Jesus was merciful. Jesus was not into judgments or condemnations of people; he did not wait for others to be holy before he approached them. Just the opposite – as he said elsewhere, I have not come to call the righteous, but sinners to repentance. Jesus forgives all who come to him for mercy, and he calls us to do the same. As he said to Peter, forgive not seven times, but seventy times seven. In short, mercy without limits. So, unconditional, merciful and now sacrificial. This last means that love has to cost us something. It is costly because it means denying ourselves, putting God and the other first, always. Unconditional, merciful, sacrificial.
Like the apostles we may well say, but that is difficult; who can do it? That brings us to the filling in the sandwich. Jesus knew we could not do this on our own; that is why he came, that is why he suffered and died, so that we might have the means to love as he loved. I will not leave you orphaned. No, he gives us the Holy Spirit, the Advocate, to be with you forever. Yes, we cannot do it on our own; yes we need help; yes, we have to be humble and invite the Holy Spirit to guide, strengthen and accompany us as we try to love as Jesus loved.  As Jesus affirms, by this all men will know that you are my disciples, if you have love for one another – unconditional, merciful, sacrificial love.
Fr. Charles Broderick