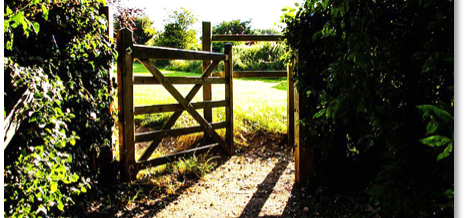 In his epistle Peter writes, you were going astray like sheep, but now you have returned to the shepherd and the guardian of your souls. "You were going astray and now you have returned." It is always our prayer that we not stray but remain in union with Jesus our Lord and Saviour. While that is our prayer, our reality may be somewhat different; we may act like the straying sheep more often that we should. Such was the case with the people in Jerusalem who heard Peter speak after the coming of the Holy Spirit on that first Pentecost.
We are still celebrating the events of the first Easter season and it is right that we learn from them. Inspired by the Spirit, Peter proclaims Jesus as God and Messiah. Let the entire house of Israel know with certainty that God has made him both Lord and Christ, this Jesus whom you crucified. Remember, Peter is speaking these words after the people became aware of an unusual happening in the city, and they hear these words from a fisherman from Galilee, not from one of their religious or spiritual leaders. Peter says that Jesus is God, (he uses the term Lord), and you killed him. Imagine what that accusation meant to someone who was a firm believer in God! Now add to that that Peter also claims that this Jesus is the messiah, the saviour, for whom the Jewish people have been waiting hundreds, thousands, of years.Imagine being charged with having a hand in the death of the person God sent to fulfill God's promises? And to also being told, that person was God himself.
Rightly do the people, who were cut to the heart, ask, 'Brothers, what should we do?' Peter's answer is to the point, repent, and be baptized every one of you in the name of Jesus Christ…. Repent, it was the cry of the Baptist, it was the call of Jesus and it continues to be Jesus' call today. It is why Jesus came into this world as one of us, to lead us to conversion, to a change of heart, to a change of life. That is the call of the good shepherd; it is the call to bring the straying sheep back into the safety of the shepherd.
As we turn to our gospel passage, we take note that it comes immediately following Jesus' giving sight to the man born blind. The religious leaders refused to accept that Jesus was a holy man, a man from God, and they rejected both Jesus and the man who had received his sight. Jesus now tells them that, unlike the religious leaders who rejected him and his mission, he is the good shepherd who does all in the interest of protecting and feeding the sheep, those entrusted to his care. This comparison of himself as shepherd to the leaders who are self-serving is a marked one. The leaders were educated, fairly well off, people of power and prestige; shepherds were among the lowest of the low. Uneducated, unskilled, unwashed and smelly, they were not people a person would normally imitate. But Jesus uses this image of the shepherd who calls, and the sheep that follow his voice, to illustrate how he wants us to follow him. He calls his own sheep by name and leads them out. ….he goes ahead of them, and the sheep follow him because they know his voice. His followers don't get it; it is probably too farfetched for them, so Jesus uses a second image of the gate of the sheepfold as an image of him and his mission. I am the gate. Whoever enters by will be saved. … I came that they may have life, and have it abundantly. Unlike the leaders of his day, Jesus' only concern is for the welfare of his followers, for all of mankind.
Today Jesus invites us to listen to his voice, to his call, and listening, to follow. So it raises the question, are we listening to the voice of Jesus the good shepherd in this time of trial? Are we imitating him in how we are relating to one another in this time of social distancing? Are we using this time when we are confined to our homes to build healthier and stronger family relationships? Unquestionably there are negative times, down times, times of conflict, but Jesus calls each of us to be a good shepherd, to imitate him in caring for each other.
Also, as we said two weeks ago, are we doing our part by praying for those who are carrying heavy burdens in this fight against the virus? Have we adopted a form of fasting as part of our prayer life? We recall that on one occasion Jesus told his disciples, this kind [evil spirit] cannot be driven out by anything but prayer and fasting. We are not dealing with an evil spirit per se, but certainly Jesus' advice is worth noting. Jesus calls, we listen; Jesus shows us how, we imitate. Prayer and fasting.
Fr. Charlie Broderick