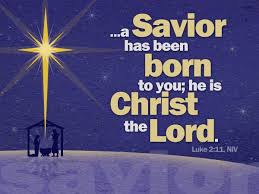 'I am the Alpha and the Omega,' says the Lord God, who is, and who was, and who is to come, the Almighty.
As Christians, we know that Jesus has already come and that every day we are called to live our lives through him, and with him, and in him, yet every year our Mother the Church invites us to prepare anew for his coming at Christmas. This is really not all that surprising since we celebrate other events in our lives in much the same manner. We do this with birthdays and wedding anniversaries, for example, and we prepare in a special way for visitors we are expecting, the more important the visitor the more thorough our preparations. We refresh every part of the house, we clean the china and polish the silver, and we make sure all the dust bunnies are vacuumed away. Everything must be ready.
So too, in our spiritual lives – we prepare for the great events and the memorializing of these great events in a special way. We want to be sure that our interior self, our most innermost self, the self that is created in the image of God, is ready to receive Jesus once more as we celebrate his birth at Christmas. Advent is that time of expectation, of preparation and of joyful readying. It is a holy time, a time to keep alert, keep awake (1st Sunday), to prepare the way of the Lord, make his paths straight (2nd Sunday), to exult in my God who comes to save us (3rd Sunday), and to say with Blessed Mary, 'Here I am, the servant of the Lord; let it be done to me according to your will.'(4th Sunday). There is a rhythm to the season of Advent, an increase in expectation as the great event draws near, and we pray that there will be a steady increase in our receptiveness for the One whose birth we await, the One we will invite into our lives in a deeper way.
So while we make all the other preparation for Christmas, the gift buying (a delight and a challenge), the house cleaning (not sure about this), the meal planning (making sure we include everyone's favourite), the parties (always in moderation), and so on, and so on, we make sure that we are attentive to our interior preparation. We can pick up and follow one of the books of daily meditations for Advent, we can set aside some time for prayer and meditation on the great gift of Jesus becoming one of us, we can take advantage of the Sacrament of Reconciliation (Dec. 7th, 6:30 p.m. at Holy Family, Dec. 18th, 7:00 p.m. at St. Augustine's), and we can use devotionals such as the Advent wreath and any other prayer/activity of our choosing. The important thing is to prepare.
For the coming week, we can think about, meditate on the messages of this Sunday's readings:
O Lord, you are our Father,…we are all the work of your hand ( Isaiah); so that you are not lacking in any spiritual gift as you wait for the revealing of our Lord Jesus Christ (1 Corinthians); 'And what I say to you I say to all: Keep awake.' (Mark)
May our time of expectation, of preparation and of joyful readying, be fruitful for each of us and for Christ's Church.