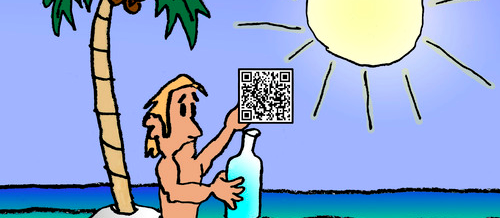 In 1624, English poet and clergyman, John Donne (1572-1631) coined the expression, "no man is an island." Yet, as we sequester ourselves in our homes and remain two metres apart in public, many of us are beginning to feel like little, isolated islands. I happened to cough in the grocery store the other day, and five people gave me dirty looks. (I'm used to dirty looks but not that many at the one time!) It was a little taste of what lepers would have experienced in Biblical times, except now we are all lepers. My hunch was that when John Donne wrote "no man is an island" he must have been at a low point in his life, perhaps suffering some form of isolation. Wikipedia confirmed my hunch when I read John Donne wrote this at a time when he was physically helpless from typhus.
All great prose, all great poetry, all great music, and all great pieces of art were created by men and women who were pushed to the edge, who suffered, in some sense. Suffering, whether physical, mental, or emotional, tends to make us feel isolated but also really focused in getting back to "normal" as fast as we can. When we cannot get back to our "normal," suffering takes us to the edge and has us sit there, against our will, until the creative muses or the Holy Spirit visits us. Remember when the great prophet Elijah was hold up in a cave, God's voice did not come to him in a hurricane, or an earthquake, or in fire; it came to him in silence (1 Kg. 19:12). He had to wait, though, and so do we.
In a similar way, while suffering and isolation can bring out bitterness, anger and self-pity, it can also bring out creativity and insights. For a family who is suffering the death of a loved one, Bible verses speak to them and name, like never before, what they are living. Right now, as we all deal with the effect of coronavirus, a couple of Scripture passages are speaking to me. They are passages I have read countless times but always from the safety of some middle ground. Now that I feel I've been pushed to the edge, and my safe buffer zone is diminished, these passages have come alive. It's like they were written just for me.
The first passage I share with you is the one we hear every Ash Wednesday. Jesus says in Matthew's gospel, "But whenever you pray, go into your room and shut the door and pray to your Father in who is in secret…" (Mt. 6:6) Like many of you, I do feel isolated in a room with the door closed. But here's the genius of the Christian faith: God comes to us in any and every circumstance of life…even in secret and even when it's not our choosing. The fancy, theological word for this is incarnation–the coming of God into every facet of human life. Your room, your house, is the cave Elijah was forced to find refuge in. God's word came to him, and it will come to us. Inner work and transformation, which is spiritual work, always seems to happen in silence.
The second passage seems personally directed at me. It would have been the long gospel reading had we been gathering for Passion/Palm Sunday. The text begins with Jesus saying at the Last Supper, "I tell you, I will never again drink of this fruit of the vine until that day when I drink it new with you in my Father's kingdom." I, too, long to drink of the fruit of the vine with you, my parishioners. And when I do, it will be a little piece of heaven, or what Jesus calls his "Father's kingdom."
On a more practical note, Bishop Valery has informed us that all Holy Week celebrations are suspended. He will bless the holy oils privately instead of celebrating the Chrism Mass publicly. Confessions are by appointment only, and the celebration of sacraments, when allowed, are curtailed under the strictest of guidelines. The staff, who function mostly out of the offices at Immaculate Heart of Mary Church, have all been temporarily laid off. However, each one has decided to give a half day of their time (9 a.m. until noon, M-F), to keeping the church building open. If you do have business to do at the church, or if you simply want to come in and pray, we ask you to respect the social distancing we are all trying to adhere to.
Please carry in your prayers two families in our grouping who have lost loved ones and whose funerals will have to be celebrated at a later date. I especially feel for them as the normal grieving and closure processes are not available to them in the usual ways.
Keep safe. Be creative. We may have stopped "going" to church, but we never stop "being" Church. No man, woman, or child is an island.