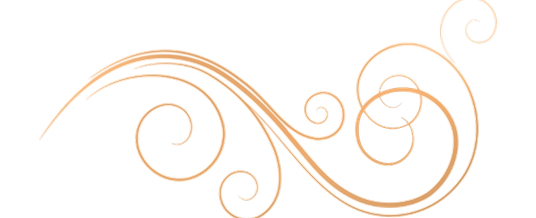 "Peace be with you.  As the Father has sent me, so I send you."
It has been mentioned to me by wife on more than one occasion that she may need to point out a task that needs to be done more than once to get any results.  Guilty as charged in some instances.  If I am being honest, the tasks I don't tackle right away are the ones I either don't want to do, or don't feel I can do well.  It is interesting that no matter which year we are in our three-year cycle of readings, this Gospel is proclaimed on the Second Sunday of Easter and on Pentecost.  On the Second Sunday of Easter, we get a longer version as we hear about Thomas and his realization of who Jesus truly is.  In each version though, we hear the command of Jesus to the disciples, and to us, to go.  Yet, eight days later when he comes back, they are still locked in that room.  They have gotten the "come together" part down, but not so much the "go" part.
I believe that is us as modern-day Christians.  In our baptism we are invited to come.  To gather with this community of believers, to become a member, to be nourished at both tables, and to be accepted for who we are, children of God.  We are good at the "come".  Now comes the hard part.  This can't be our little secret that only gets shared with the "in crowd".   At some point we need to realize that while the word Christian is a noun, it has to be a verb as well.  We heard last week on Ascension Sunday, Jesus tell his followers to go and make disciples of all nations.  We were told on the Second Sunday of Easter and reminded again today that we have been sent.  Back to my original statement; sometimes I have to be told something more than once to get the wheels turning.
Now that we have reached Pentecost, all our candidates have been confirmed or are being confirmed this weekend.  They will hear the words, "Be sealed with the gifts of the Holy Spirit."  These gifts are for one purpose only and that is to build the kingdom of God.  Our baptism has been sealed and we are being equipped for this mission and sent.  When I was confirmed 49 years ago, I had no idea that this was the mission that I had just signed up for.  I don't think that many of our current 12-year-olds do either.  It has taken me a lifetime to identify and develop the unique gifts that God has given me.  And building God's kingdom is not for the faint of heart.  While it sounds easy enough: "go and make disciples of all nations."   The fact is, this is a counter cultural message that we are bringing and not everyone is overjoyed to hear it.  Thus, I may drag my feet before answering God's call because, as I said before, I am not 100% confident I will be able to do this well.  This is where the gifts of the Holy Spirit that we celebrate at Confirmation and are reminded of today come into play.  We just need to continue to tap into those gifts.  I start every day with a prayer that I may be open to wherever or whatever God is calling me to today and that in all circumstances my words be God's words and that my actions be to serve God well and to serve God's people.  To say I do it perfectly every time would be incorrect.  Yet, I do not give up.  I continue to try, and I believe that answers the call of Pentecost.
Recently I had an opportunity to take part in formation on Baptism and Confirmation being provided by Archbishop Paul Durocher from Gatineau and he described these two sacraments in this way.   When we as parents teach our children to walk, we hold their hands for a while, but eventually we move in front of them with arms extended and say, "come, come".  This is baptism.  Later, when we are teaching them to ride a bike, we run alongside them holding on to the bike until they can get their balance.  Eventually, we take our hands off the bike and say, "go, go."  This is Confirmation.  This is transforming words into actions.
Mark Mahoney,
Pastoral Associate