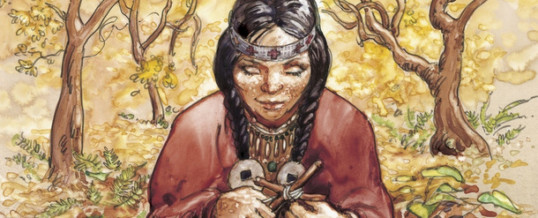 Each time we celebrate Eucharist together, we are reminded that we are surrounded by a cloud of witnesses, a cloud of Saints.  In the Apostles' Creed, which we profess each Sunday, we say, "I believe in the communion of saints."  In other words, we believe in an eternal bond between us and all those who have gone before us, between Saints and saints in the making. We invoke the Saints in each Eucharistic Prayer: "And so, with the Angels and all the Saints we declare your glory, as with one voice we acclaim: Holy, Holy, Holy Lord God of hosts…" And towards the end of the Eucharistic prayers: "Have mercy on us all, that with the Blessed Virgin Mary, with Blessed Joseph her spouse, with the Apostles and all the Saints…"  We also sing the Litany of Saints as we process to the baptismal font just prior to a baptism.  In that litany, we ask the Saints to accompany us and give us courage to live our baptismal commitment as followers of Christ.
During the summer months, during Ordinary Time, I encourage you to read a biographical account of one of the Saints, whether in book form or from the internet. At the summer BBQ, as you slather Dijon mustard on your burger or hotdog, let it be a reminder to get to know the young woman from Dijon, France, Saint Elizabeth of the Trinity, who died at the young age of 24. Or, get to know my favorite Blessed Pier Giorgio Frassati of Turin, Italy who also died at age 24.
All of us, particularly the young, are in need of heroes and heroines, models who live for something larger than money, fame, and instant gratification or notoriety.  Pop stars, movie stars, and sports celebrities surely can't be all we have to offer our young people.  The example they give is too small, too self-serving, and asks too little of us. We were made for enduring greatness, not the fleeting lure of power, prestige, and popularity. Since the first-ever recorded Mass on the shores of the Gaspé Peninsula on July 7th, 1534, we have been blessed here in Canada with the example of many holy women and men.  Canadian Saints include Kateri Tekakwitha, Andre Bessette, Marguerite Bourgeoys, Marguerite d'Youville, Marie de l'Incarnation, Francois de Laval.  Canadian martyrs include Saints Jean de Brebeuf, Noel Chabanel, Anthony Daniel, Charles Garnier, Isaac Jogues, Gabriel Lalement, Rene Goupil, and Jean de Lalande.  Those considered blessed (one step away from sainthood) include Marie Leonie Paradis (both she and St. André Bessette spent some time in Memramcook), Dina Belanger and nine others.  The Saints were ordinary people who did extraordinary things through God's grace. Some, like St. Philip Neri, had a wicked sense of humour.  St. Philip was known to protest priests' boring homilies by giving parishioners haircuts at the back of the church, during Mass! The favorite prayer of St. Philip Neri was, "Lord, don't trust Philip." Vatican II's universal call to holiness lies open to us all.  The Saints intuitively knew this calling and forever offer their lives as our guides.
Fr. Phil