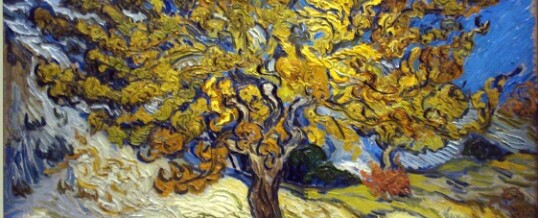 A few weeks ago, I ran into a student I had taught in Middle School over 40 years ago. He related how he was so grateful for the conversations we had shared, and that he wanted me to know that he had "taken my advice," and had gone into a field of study he has now come to love. I was ashamed to realize that I had only vague memories of the student and had no recollection of any words of advice I may have given him so many years ago. I was also reminded of the responsibility I had had as a teacher, and the potential impact my words may have had for students at such a vulnerable age.
How many times in the course of a day are we confronted with situations in which we have the choice to react in either a kind and forgiving manner, or in a judgemental and belligerent manner or perhaps to turn away with indifference? However, we respond in those moments, the consequences of our words and actions are not always immediately evident but they can have lasting effects on those with whom we've interacted. A harsh word of criticism or belittling humour can scar a person's sense of self for a long time, while a word of compassionate understanding or the forgiveness of someone's lapse in good judgement, can redirect the offender's life in new and positive directions. We may never come to know the consequences of our words or actions.
I thought of my former students when I read Mark's gospel of today that contains two parables. One parable relates how a farmer plants seeds but doesn't really understand how the seed becomes a plant which he can then harvest for food. The second parable tells how a mustard seed, (a very tiny seed), has the potential to grow into a very large shrub that provides shade and protection for many nesting birds. A mustard seed's potential is often used in Scripture to show how just a little bit of faith can allow someone to accomplish great things with the help of God's grace. I was lead to understand as a child, that this kind of "faith" referred to the belief in statements the church deemed to be true. I have since come to understand that the "faith" described by Jesus is more about a basic trust in God's desire to be a part of our life, in God's caring love for all of humanity and a belief in the inherent goodness in all that God has created. To live our life from a perspective of this kind of faith is both powerful and transformative! How different we would live if we believed deep within us that we are known, wanted and loved by God and that everyone else around us is given this same unconditional gift? It would diminish many of our doubts and fears and lead us to live with confident joy and hope. It allows us to transform our own worries into the courage we need to help in the concerns of others. It transforms our need to judge the faults of others into patience and forgiveness of another's mistakes and weaknesses.
When we allow God to plant the little mustard seed of faith deep in our hearts; a faith that proclaims from within us, "I believe in your goodness, O Lord, and in the goodness of all you have created," then our ability to react to situations with the heart and mind of God's love has limitless possibilities. It anchors and emboldens us to become the child that God created us to be and motivates us to show others that they, too, have the same "mustard seed" potential inside them.
Mary Joshi