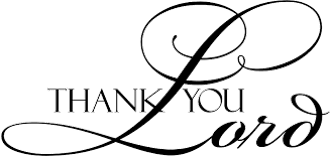 Interesting bit of trivia…did you know the feast of Thanksgiving has been officially observed as an annual holiday in Canada since November 6th, 1879?!? Some years later, on January 31st, 1957, the Governor General of Canada at the time (Vincent Massey) issued a proclamation stating, "A Day of General Thanksgiving to Almighty God for the bountiful harvest with which Canada has been blessed – to be observed on the second Monday in October." I understand that many in 2021 observe Thanksgiving as a secular celebration but for people of faith it would be difficult for us to give thanks for our blessings without calling to mind the gifts bestowed upon us by God.
I truly love this time of year when warm sweaters are hauled out of storage while our parishes are decorated with corn stalks, pumpkins, other assorted gourdes, cornucopia…all symbols of a bountiful harvest. In our part of the world at least, the trees turn various shades of red, orange, and yellow, while our sunsets and sunrises seem to take on an almost magical golden hue I associate with autumn. While I try to always remain grateful for that which God has provided, I have difficulty sustaining a state of gratitude 24/7 for 12 months of the year, so the feast of Thanksgiving serves as a happy reminder to me of all I should be grateful for. I may not have everything I want but perhaps therein lies a message related to the difference between what I want or feel entitled to and what I need.
I have wonderful memories of Thanksgivings celebrated with my parents, siblings, grandparents, aunts, uncles, cousins, friends, and alternately, I have experienced Thanksgivings isolated from those I loved. These Thanksgivings of scarcity were important because they helped me to understand in a deeper way the goodness laid out before me which I take for granted.
The term "Eucharist" actually means "Thanksgiving," and throughout the COVID-19 pandemic this has taken on a different meaning for me. At the Last Supper, we hear how Jesus gave thanks and praise for the meal they were about to eat, and our participation in Sunday Eucharist is an excellent way we can express our gratitude for Jesus and his sacrifice.
Thank you, Jesus for your offering. We are much obliged.
Throughout the pandemic there have been many Sundays I have not been present at mass to celebrate and receive Eucharist, and throughout this time I have learned something. While I have remained acutely aware of this separation from one another, I have developed a greater sense of gratitude for those times in my life when nothing separated me from Eucharist. Far from feeling entitled to it, I have come to understand its importance in my life in a new way and seems to me a good example of absence making the heart grow fonder. Maybe this is not your experience, but the pain of this separation has made me more grateful for Jesus' gift to us, in the same way that the pain of separation from that which we love should lead us to be more thankful for them.
Brother David Steindl-Rast is a Benedictine Monk who speaks publicly on interfaith issues, and he claims all humans seek happiness, but, "It is not happiness that makes us grateful, it's gratefulness that makes us happy. Becoming aware is that every moment we live is a gift. We have not earned it, brought it about in any way, or can we ensure we have another moment."
There is much Good News in Brother David's reflections, and he goes on to say that even when we miss an opportunity to be grateful, another opportunity will be given to us.  Despite living through the uprooting and chaos associated with a global pandemic, we continue to be presented with opportunities to recognize, grasp, appreciate, and hold up in gratitude.
Happy Thanksgiving.    
Trevor Droesbeck
Archdiocese of Moncton, Office of Evangelzatin and Catechesis