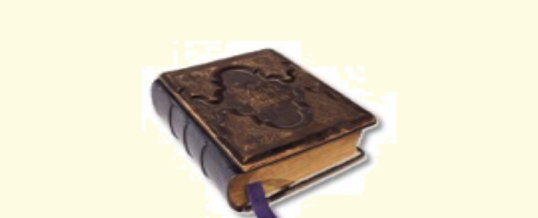 I wondered, 'How do the three Readings in today's liturgy relate to one another?' It is my gift to look for relationships, also a major flaw. I see connections but I cannot always make them visible to others. The reading from Jeremiah 31, from the Letter to the Hebrews and the Gospel of Mark, seemed quite random and unrelated to me. It is suggested that in our "Exploration" we leave the Gospel to the priest and concentrate on the other readings. Since the second reading from Hebrews is all about priesthood, I concentrated on Jeremiah.
I began by reviewing my old textbook, 'Understanding the Old Testament' by Bernard Anderson (1957). To get a context for our text, I read a bit of his history of the time. Biblical scholarship authenticates the historical accuracy of the Bible. One of its wonders is that we can today look over the shoulder of Jeremiah (back about 2700 years ago) and watch him buy a parcel of land and put away the deed for safekeeping. (Jer. 32). Jeremiah was in jail for treason when he did this, because he undermined the people's trust in the king. Jerusalem was surrounded by the Babylonian Army at the time and Jeremiah said they would not be saved. Judah would be carried off into Exile just as 'Ephraim' was before. The Northern Kingdom (Ephraim) was destroyed by the Assyrians. Now the same would happen to Judah.
And it will come about that as I have watched over them to pluck up, to break down, to overthrow, to destroy and to bring disaster, so I will watch over them to build and to plant. 'Behold the days are coming', says the Lord, 'when I will make a new covenant with the house of Israel and with the house of Judah, not like the covenant which I made with their fathers, but this is the covenant which I will make. I will put my law within them and on their heart I will write it, and I will be their God and they shall be my people.' (Jeremiah31:28, 31, 32)
The New Covenant would replace the old rituals from Abraham, and the Mosaic Law and would survive the Babylonian Exile.
At the Consecration of every Mass, we remember the words of Jesus on the night before he died., 'Take this all of you and drink it, for this is the Chalice of my Blood. The Blood of the new and eternal covenant, which will be poured out for you.' St. Paul explains, 'Do you not know that we are baptized into his death?' – connecting baptism and the New Covenant with the death of Christ. Today's reading from Hebrews also connects baptism and the priesthood. At every Mass, we eat and drink the New Covenant, making it a part of ourselves. The old laws and rituals are constantly renewed by the New Covenant, written in the depths of our hearts, where faith lives.
Agnes Beirne
*from W.B. Yeats' Lake Isle of Innisfree