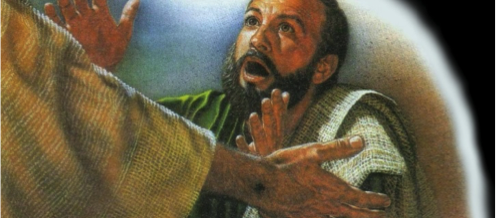 This week, the readings for the 2nd Sunday of Easter have a theme of "doubt," as evidenced by Thomas who could not believe that Jesus was alive unless he saw proof. We all have moments of doubt, uncertainties, confusion, disbelief, hopelessness, selfishness and frustrations. Henri Nouwen has stated that, "Doubt stubbornly exists. It's an unmistakable part of life that we can't seem to get rid of. We doubt ourselves; we doubt whether or not we've made the right decisions, we're full of doubts about the future. It is our nature to choose control over faith almost every time. When it feels like we can't control our faith, we can easily give up, especially if it feels like God has given up on us, which is how Thomas must have felt. Faith is hearing God's clear message in Scripture that we are not alone, that God is with us and He is for us. He gives us peace, peace that comes from knowing that while we may be uncertain about God, God is certain about us."
At this time, we are all experiencing the stress of the restrictions imposed due to the COVID-19 virus. By staying at home, we cannot enjoy the company of family and friends; we cannot relax from stresses by socializing, going out for dinner; we cannot take our children/grandchildren to a park to play; we cannot celebrate Mass and receive Holy Communion which so often rejuvenates the soul for the week ahead.
There are so many "cannots," but conversely there are a number of "cans" also.  We can take time with our family at home, play games, sit and talk, take the time that a busy household had difficulty doing recently.  We can do a purge in our homes and take much needed items to Salvation Army or Harvest House for the homeless, less fortunate.  We can say "thank you" to the clerk at the grocery store for working so we can still buy necessary food.  We can phone elderly neighbours, single mothers to ask if they need supplies so they don't have to leave the house.  We can pray for those who are on the front lines of this pandemic in our hospitals and for those afflicted that they survive the virus. Our faith can help us cope with the difficulties, worries at this time.  We should not doubt or feel discouraged as Thomas did at first (in today's gospel reading), but may doubt be transformed into a great acclamation of faith.  As long as there is still hope, there will also be prayer.  And God will be holding us in His hands. 
Cathy Keirstead