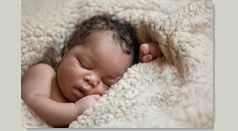 The gospel today relates the parable of Jesus overcoming the death of a young girl. Her father implored Jesus to come and lay His hands on her so that she could live. When Jesus and the man came to the house, they were told the child had died. Jesus took her hand and she rose and began to walk. This was one of the many miracles performed by Jesus as He ministered to the people.
We have all heard about miracles. People want to remain hopeful even when we suffer a serious illness or injury. Sadly, not all of us believe in miracles. The scientific community has tried to debunk every miracle known to man. But imagine how the daily lives of people would be changed if they knew the great things in their life were not always of their own doing?
Shay Eskew wrote, "I believe in miracles and as a believer, I expect them to happen. As a believer, I realize miracles in my life happen without my knowledge and oftentimes those miracles produce unfathomable outcomes 5, 10 or even 20 years later in my life. Just because I don't see immediate results, I don't quit believing. Things happened because I believed it would happen and committed to the hard work to make it possible. I am also smart enough to know I didn't do it on my own. It was all part of God's plan…. the coincidental encounters with those that have had significant impacts on my life were no coincidence."
In planning this reflection I found some rather interesting thoughts concerning miracles. Some were:
We live on a blue planet that circles around a ball of fire next to a moon that moves the sea…..and you don't believe in miracles?
Believe in possibilities, believe in magic, believe in miracles, believe in prayer, believe in your God who believes in you. (John B. Bejo)
Albert Einstein — Do you believe in miracles? Well, you should. In fact, life itself is a big miracle. There are so many things that are beyond our understanding.
When you Need, God knows. When you Ask, God listens. When you Believe, God works. When you Pray, miracles happen.
If you don't believe in miracles, perhaps you've forgotten that you are one.
And from a book I read about midwives. After a midwife helped to deliver a baby she said, 'I cannot help but think what I always think. It's the only miracle God lets us in on."
Whitney Houston and Mariah Carey have a song on YouTube called, 'When You Believe'. Some of the lyrics are:
Many nights we've prayed with no proof anyone could hear
In our hearts a hopeful song, we barely understood.
Now we are not afraid, although we know there's much to fear.
There can be miracles, when you believe
Though hope is frail, it's hard to kill
Who knows what miracles you can achieve, when you believe
Somehow you will. You will, when you believe.
Perhaps we can ask ourselves— Do we believe? Do we believe that prayer works miracles because it goes directly to the heart of the tenderness of God? Even if we have to wait for a miracle, we should remember that faith is not easy and sometimes we can move in total darkness, but He will grant us a grace, which, in time, we will see.  May we all think of our own personal miracles in our own lives.
Cathy Keirstead